Archive for the 'SEO' Category
Google's official position on webmaster best practices really hasn't changed much over the years. What has changed is the search engine's ability to enforce these guidelines through improved algorithms. The implementation of Panda, Penguin, and Hummingbird has had a profound impact on the SEO landscape.
Google's Matt Cutts has remarked that no one should be surprised when a website that hasn't followed the guidelines is penalized. What Cutts overlooks or chooses to ignore is something that I have dubbed the "Google Paradox". I suspect the Google paradox is the root cause for one black hat forum member expressing his desire to "punch Matt Cutts in the face" (per Cutts' Pubcon 2013 keynote)….Click On to read more..
Courtesy From http://searchenginewatch.com
There's a lot of talk lately of Google having finally killed SEO through their Panda and Penguin algorithms, which continue to ensnare more and more websites with every new update.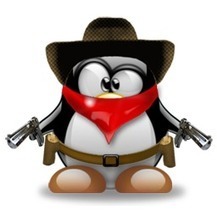 So is SEO really (finally) dead?
When you look at some of the Google organic traffic losses that companies have faced since the very first Panda algo (aka Google Farmer) hit in February 2011, you might certainly think so.
Analytics data showing losses of over 50% of Google organic traffic is not uncommon for afflicted websites:...Click on for more…
Courtesy from http://www.highrankings.com/